HOUSE HISTORY
House of Silk started in 1989 as a small department under Superior Soil and Sod Supply Ltd. 1977. Eventually, our business grew to a specialty store for exceptionally realistic faux plants and florals beautifully inspired by nature.

Over the past 32 years of expanding, we have curated an extensive collection of faux trees and plants, silk florals, topiaries, greenery, pots & planters. We have also built a service to provide event rentals and other event and staging capabilities.
The Queen of Silk
Primitiva Goritz started with a dream of providing lush greens and bold floral designs all year round. She decided that she needed to extend the season of her garden centre into the House of Silk. This is where she began to customized her own hand made trees and potted plants. The Queen of Silk came up with beautiful floral decor for the home, office, and weddings.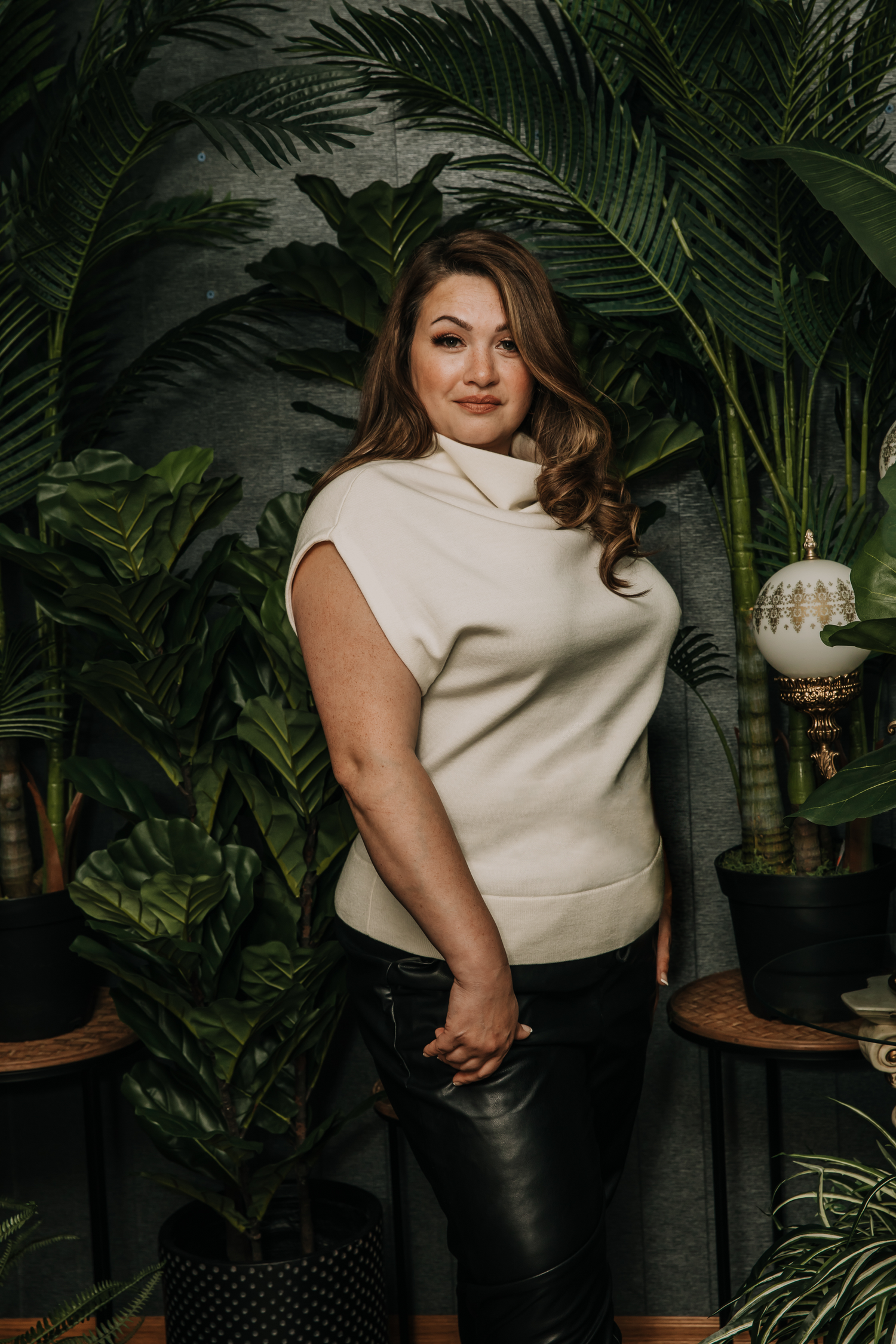 The Lady of Silk
Growing up, Melanie Norbury spent a lot of time at the shop with her mother. Her passion and love of fashion, home design, and floral decor is what got her started in being more involved at the shop.
Taking all the wisdom and creativity Primitiva passed on throughout the years, Melanie became the Wholesale Distributor for House of Silk, in 1998. She was able to grow and extend the quality line across Western Canada. Then in 2001, she became Owner.
As a mother of 3 kids, it's important to Melanie to have a balance between family and work. But all in all, to have fun, to love what you do, and to love helping people!
WHY GO FAUX?
We know that a lot of people are like us and want to do good for the environment. We also know a lot of people who get married don't want to spend thousands and thousands of dollars on flowers that may wilt before their wedding even begins.

We are proud that we provide a win-win situation with our high quality faux florals. Our arrangements are recycled and used at many events. This eliminates the waste created by each event, multiplies the other positive impacts to the environment listed below, and allows us to charge our clients way less than other florists!
REALISTIC & LONG-LASTING

Our faux plants and florals look incredibly realistic! Looking vibrant
 and fresh all the time.

AFFORDABLE & REUSABLE

Faux arrangements are more affordable, so you save money. They can also be reused for another purpose.

HEALTH & SAFETY

Worried about allergies? Faux plants and florals are hypoallergenic and won't be poisonous to your pets.


LOW MAINTENANCE & CLEAN

Faux plants need no watering, prevent bugs, and look healthy all year round!